Julian O. Davidson's Painting Comes to Life as 25 Tall Ships Reenact the Battle of Lake Erie at the Bicentennial Reenactment 1813 – 2013.
The Bicentennial Reenactment of the Battle of Lake Erie on Monday, September 2, (Labor Day,) 2013, took place approximately eleven miles off the coast of Put-In-Bay, Ohio, the site of a monument to Perry's Victory and the International Peace Memorial. The reenactment was the culmination of scholarly research and interstate as well as international collaboration (US, Canada, UK.) An extensive concurrent exhibition at the Toledo Museum of Art included the original signed Treaty of Ghent, Thomas Birch's commemorative painting of the Battle, Perry's letters to his wife, and paintings representing Perry's life and egalitarian leadership.


Under the direction of Senior Captain Walter Rybka, and with the participation of representatives from the Canadian and British governments and the Erie Maritime Museum, the Battle was reenacted with 25 tall ships, cannonades, historically accurate costumes – and more than 700 local vessels gathered to watch the spectacle.
Captain Rybka's meticulous research produced six separate battle plans that would enable the tall ships to arrive at their appointed positions no matter what the wind and weather conditions might turn out to be. Actor Billy Campbell, standing in for the 28-year old Commander Perry, transferred from the ship representing the Lawrence to the restored Niagara, and then "crossed the T" with cannons blazing, after which the local vessels sounded their horns in victory.
The reenactment confirmed the accuracy of Julian O. Davidson's painting, "The Battle of Lake Erie," which shows the precise wind, water, and weather conditions that were present at the battle itself and the exact moment when Perry "crossed the T." As has been recognized time and again, Davidson's painting is the iconic representation of the moment of America's ascendancy as a naval power.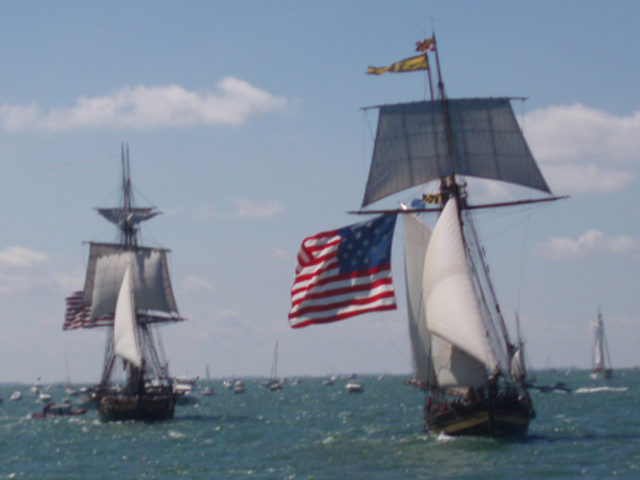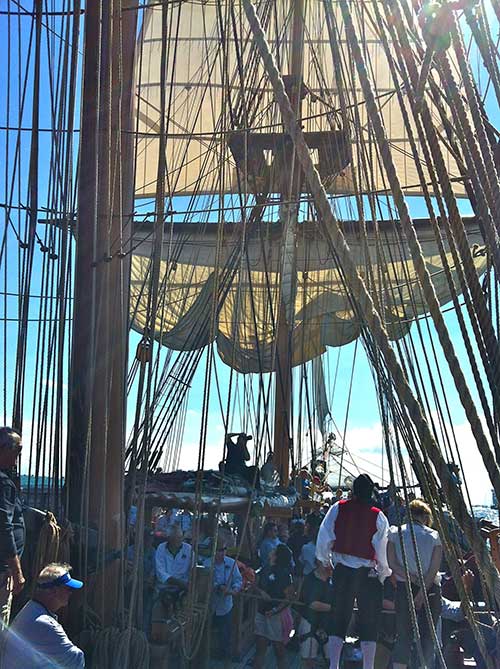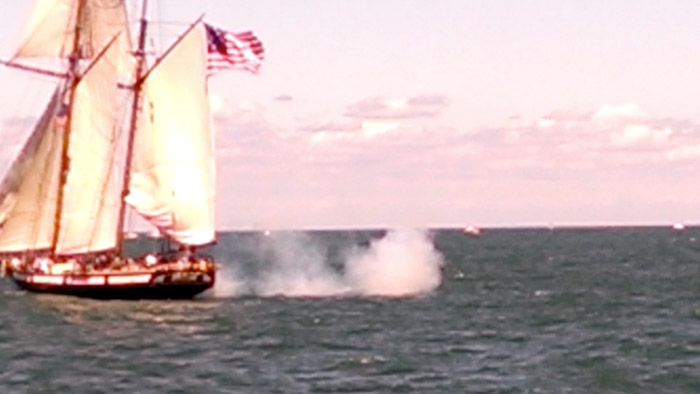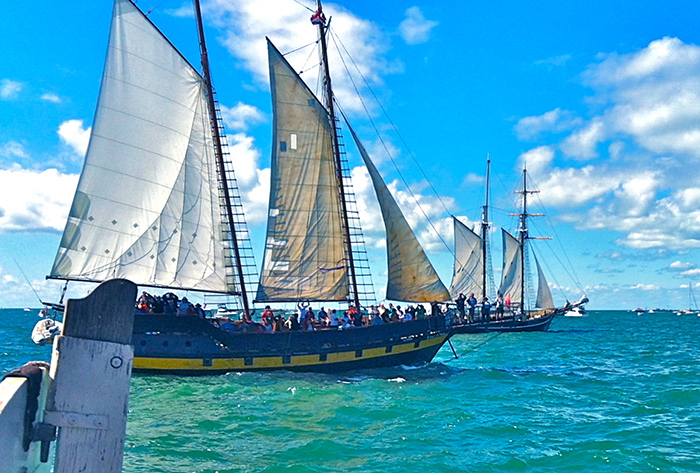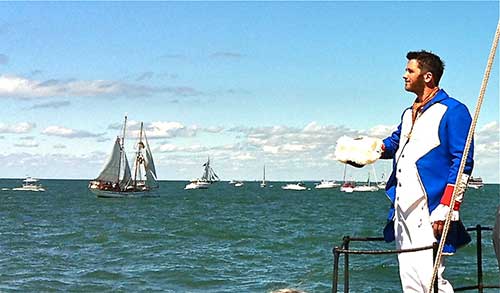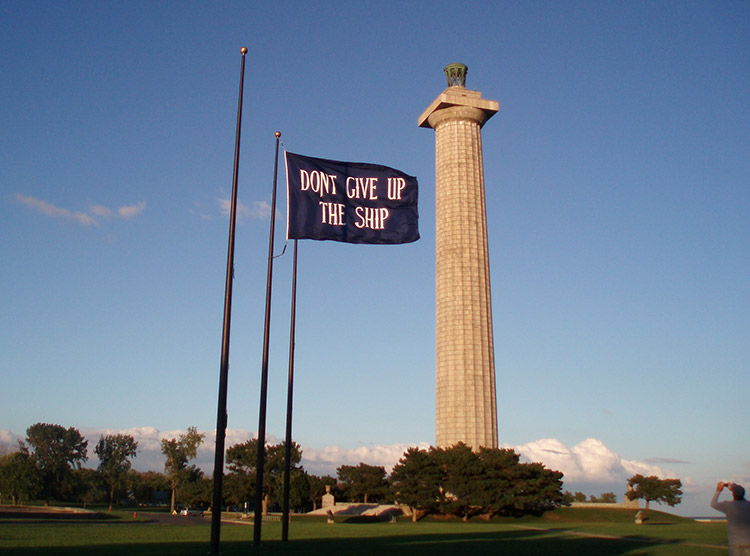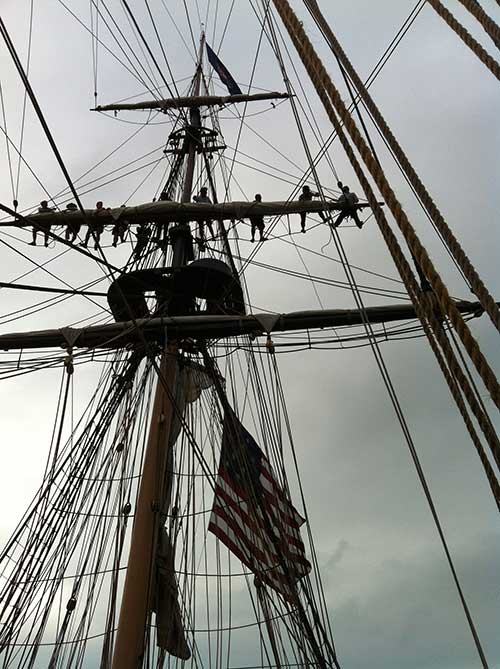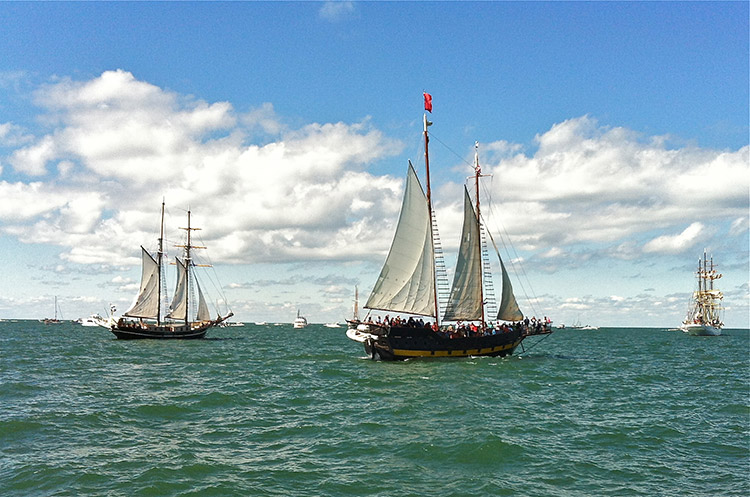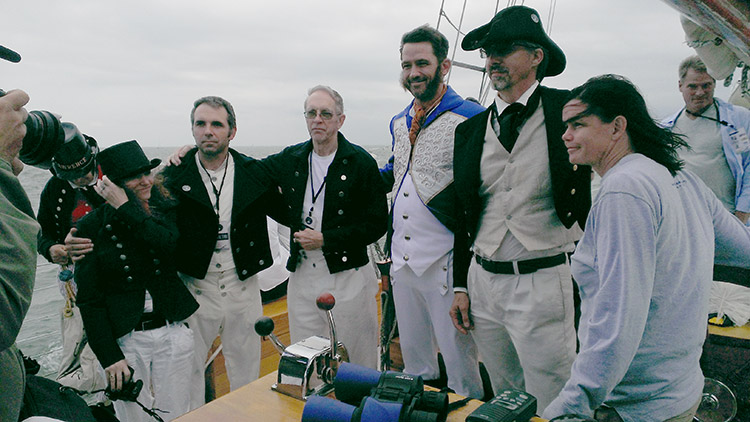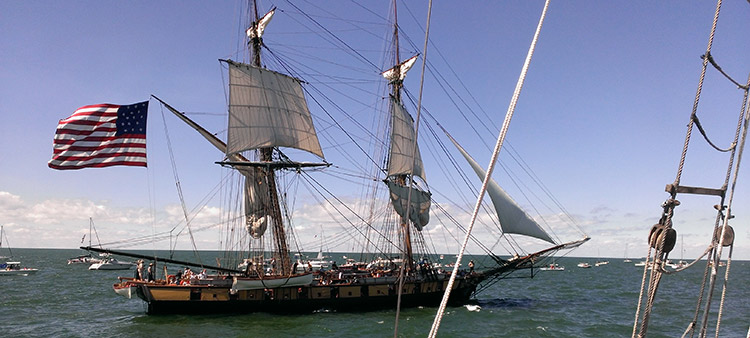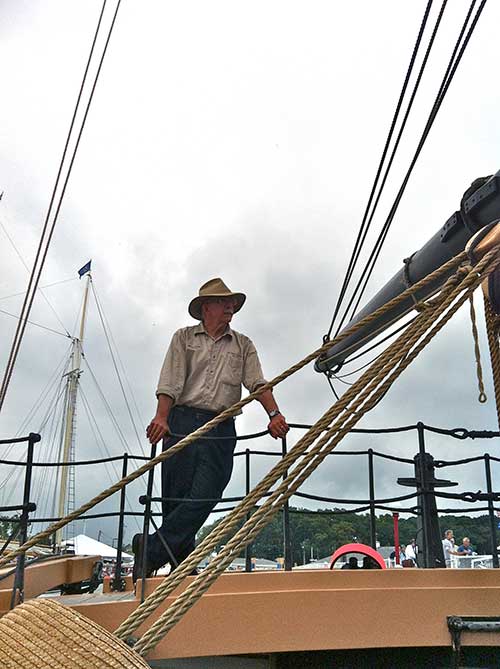 Walter Rybka, Senior Captain, U.S Brig Niagara
If you are a museum curator, collector, publisher, yacht club owner or other, and want more information about Julian O. Davidson's Perry's Victory in the Battle of Lake Erie, please Contact Us.

Owner: Maritime Collectors,
Exhibition Planning: Loren Bloom
Nyack, NY. 10960
Phone: (845)358-2286
Fax: (845)231-6600
Feedback
Email: info@Battleoflakeerieart.com